Speaker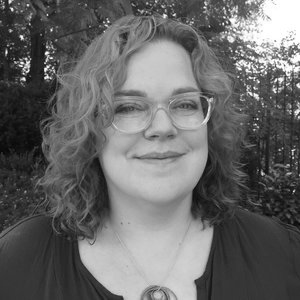 Amy Kraft
Director of Development and Children's Programming
Pinna
United States
SESSION TITLE: The Kids Are All Home: Creating killer podcast content for little ears

SPEAKERS: Amy Kraft and Kellie Riordan

SESSION DESCRIPTION:
Kids the world over have been stuck doing school from home in 2020. Never before have so many children (and their time-poor parents) been keen to find entertaining and educational audio content that provides a screen-free and guilt-free way to occupy the mind. But what type of content do kids want? How long do they listen? What's the best way to engage a teenager and what formats work for younger kids? Two of the world's leading producers of podcast content for children will share some data on who's listening and why. Kellie Riordan and Amy Kraft will also give you a taste of the innovative audio formats that are working to grab little earbuds: from quizzes and game shows, to audio memes, to serialised scripted podcasts.
Amy Kraft is Director of Development and Children's Programming at Pinna, where she has overseen production of more than 30 podcasts which have won numerous Webby, Kidscreen and Parents' Choice awards. She is a children's media veteran who has developed innovative and interactive entertainment with companies including Scholastic, Houghton Mifflin Harcourt, Sesame Workshop, Spin Master, Microsoft, Kyowon, Barnes and Noble, and Leap Frog. She was cofounder of the children's content company Monkey Bar Collective where her first work in kids' podcasts was the game show ExtraBLURT. Amy is also a founding member of KIDMAP, the Kids' Inclusive and Diverse Media Action Project.