Commercial Partnership and Sponsorship Options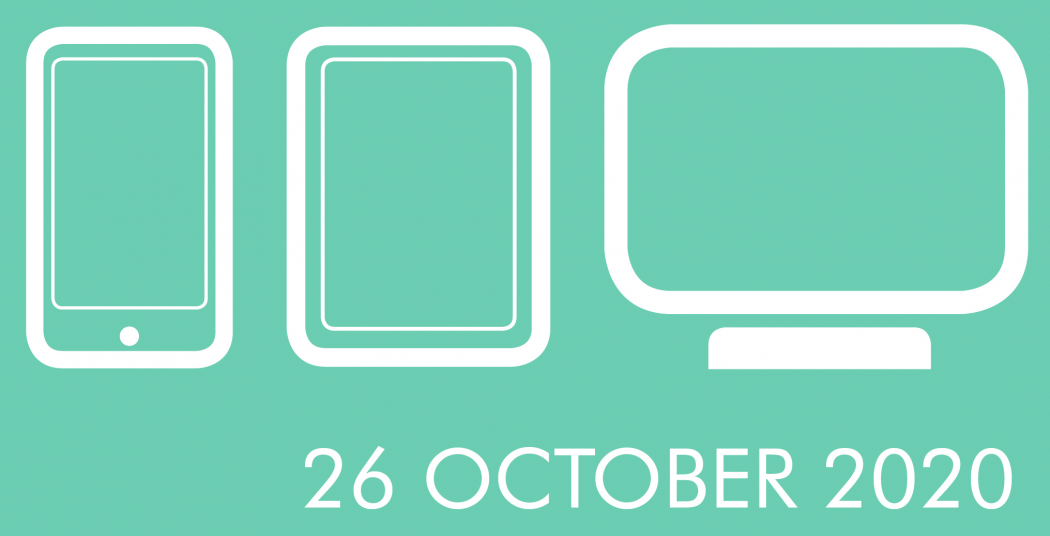 Become a sponsor of PODCAST DAY ONLINE and get your products and services seen by the worldwide Podcast community! In addition to the packages and offers described below, individual sponsorship options can be tailored to your precise needs and objectives.
PODCAST DAY ONLINE will run as a live stream, with live hosts and pre-recorded video presentations run over two stages:
Starting in the morning, the Main Stage will include presentations, speeches and panels covering the latest, the best and the brightest from the world of podcasting – including how podcasting has evolved during the Coronavirus pandemic, what audiences are listening to what sort of podcasts, predictions for the future of podcasting and more!

The Festival Stage will follow in the afternoon and offer a wide range of topical presentations as well as a number of practical "toolkit" sessions focusing on specific areas of podcasting including starting a podcast – the basics, content creation, promotion, distribution and platforms, revenue generation, technical equipment, creating the best sound and audio imaging etc.
The stages will run consecutively but if participants miss some content or wish to watch in their own time, all of the programming will be made available for on-demand playback to those registered for the event. 
For all sponsorship enquiries and bookings, please contact frederik@radiodayseurope.com
 
 

     

1. Presenting Partner - Full Event Main Sponsorship

(exclusive - sold)

 
 
 
 
 
 
 

€ 4,250.00

 

 

 

 

 

 

 

 

 

 

2. Main Stage Sponsorship

(non-exclusive) 

 

Logo, company description, online exhibition on Podcast Day website until 31st January 2021
Logo and link in all Podcast Day newsletters until 31st January 2021
Banner ad in 3 Podcast Day newsletters 
News article in 1 Podcast Day newsletter
Banner ad in 2 Radiodays Europe 2020 newsletters
Banner ad in 2 Radiodays Asia 2021 newsletters
10 sec ad at end of 1 Main stage video
1 branded video slot (up to 12 mins) on Festival Stage (special promotion in newsletter if part of the "toolkit series")
20% discount on additional communication measures (see below, 6.1 - 6.7)
25 complimentary registrations (guest list) for PODCAST DAY ONLINE
Named and shown as a Partner of PODCAST DAY ONLINE in selected forms of communication around PODCAST DAY ONLINE 2020, before, during and after the event

 
 
 
 
 
 
 

€ 2,950.00

 

 

 

 

 

 

 

 

 

3. Festival Stage Sponsorship

(non-exclusive)

 

Logo, company description, online exhibition on Podcast Day website until 31st January 2021
Logo and link in all Podcast Day newsletters until 31st January 2021
Banner ad in 2 Podcast Day newsletters
News article in 1 Podcast Day newsletter
Banner ad in 1 Radiodays Europe 2020 newsletter
Banner ad in 1 Radiodays Asia 2021 newsletter
1 branded video slot (up to 12 mins) on Festival Stage (special promotion in newsletter if part of the "toolkit series")
15% discount on additional communication measures (see below, 6.1 - 6.7)
18 complimentary registrations (guest list) for PODCAST DAY ONLINE
Named and shown as a Partner of PODCAST DAY ONLINE in selected forms of communication around PODCAST DAY ONLINE 2020, before, during and after the event

 
 
 
 
 
 
 

€ 1,000.00

 

 

 

4. Supporter Package Sponsorship

(non-exclusive)

Logo, company description, online exhibition on Podcast Day website until 31st January 2021
Logo and link in all Podcast Day newsletters
Banner ad in 2 Podcast Day newsletters
10% discount on additional communication measures (see below, 6.1 - 6.7)
10 complimentary registrations for PODCAST DAY ONLINE

 
 
 
 
 
 
 

 

€ 500.00

 

 

 

 

5. Starter Package Sponsorship

(non-exclusive)

Logo, company description, online exhibition on Podcast Day website until 31st January 2021
Logo and link in all Podcast Day newsletters
5% discount on additional communication measures (see below, 6.1 - 6.7)
6 complimentary registrations for PODCAST DAY ONLINE

 
 
 
 
 
 
 
 

6. Communication Options

(non-exclusive)

 
 

starting from 

€ 280.00

 

 

6.1 PODCAST DAY newsletter - Banner advert

Banner size 728px x 90 px; artwork provided by sponsor
URL required; connects to sponsor's website
2000+ Podcast Day newsletter subscribers supplied

€ 380.00 (1 nl) | € 330.00 (2-4 nls) | € 280.00 (5+ nls)

 
 
 
 
 
 
 

€ 600.00

 

6.2 PODCAST DAY newsletter - Editorial entry

4 lines text & 1 picture
URL required; connects to sponsor's website
2000+ Podcast Day newsletter subscribers supplied

 
 
 
 
 
 
 

€ 1,950.00

 

6.3 PODCAST DAY newsletter - Editorial entry  & Website News article

Editorial entry in Podcast Day newsletter (see 6.2) with dedicated news article on Podcast Day website
1 Main pic 1050px x 591px
Title: up to 6 words
Sub-heading: 4-5 words
Article text: up to 300 words
Extras: Pictures, iframes, video-/audio links (appear at the bottom of the page)
Generic web page design in keeping with the style of the Podcast Day website

 
 
 
 
 
 
 

starting from 

€ 420.00

 

 

6.4 RADIODAYS EUROPE newsletter - Banner advert

Banner size 728px x 90 px; artwork provided by sponsor
URL required; connects to sponsor's website
4500+ Radiodays Europe newsletter subscribers supplied

€ 570.00 (1 nl) | € 495.00 (2-4 nls) | € 420.00 (5+ nls)

 
 
 
 
 
 
 

€ 900.00

 

6.5 RADIODAYS EUROPE newsletter - Editorial entry

4 lines text & 1 picture
URL required; connects to sponsor's website
4500+ Radiodays Europe newsletter subscribers supplied

 
 
 
 
 
 
 

starting from 

€ 280.00

 

6.6 RADIODAYS ASIA newsletter - Banner advert

Banner size 728px x 90 px; artwork provided by sponsor
URL required; connects to sponsor's website
2000+ Radiodays Asia newsletter subscribers supplied

€ 380.00 (1 nl) | € 330.00 (2-4 nls) | € 280.00 (5+ nls)

 
 
 
 
 
 
 

€ 600.00

 

6.7 RADIODAYS ASIA newsletter - Editorial entry

4 lines text & 1 picture
URL required; connects to sponsor's website
2000+ Podcast Day newsletter subscribers supplied

 
 
 
 
 
Written by
rosiesmith
Published
Tue, 2020-07-21 16:16
Share this article
Written by
rosiesmith
Published
Tue, 2020-07-21 16:16
Share this article